At the National meeting in February of this year, we learned that the legendary Bond Galahads Legacy had passed away. It was with heavy hearts that the Padula family accepted the honored "A" award for the over twenty years of outstanding service they have given to the AMHA.

Legacy was the last remaining son of the infamous Bond Sir Galahad and Bond Bambi cross, which together had produced 10 National Champions, 5 Reserve National Grand Champions, 27 National Champions, and 26 Reserve National Champions.

Legacy ranked in the Top 20 of all time AMHA National Champion Producing Stallions. His exemplary pedigree along with his ability to reduce size, add great vigor, movement, and produce outstanding confirmation made him the ideal cornerstone of their breeding program.

Bob and Chris loved Legacy and it was difficult for them but they agreed to share their story of this wonderful little horse.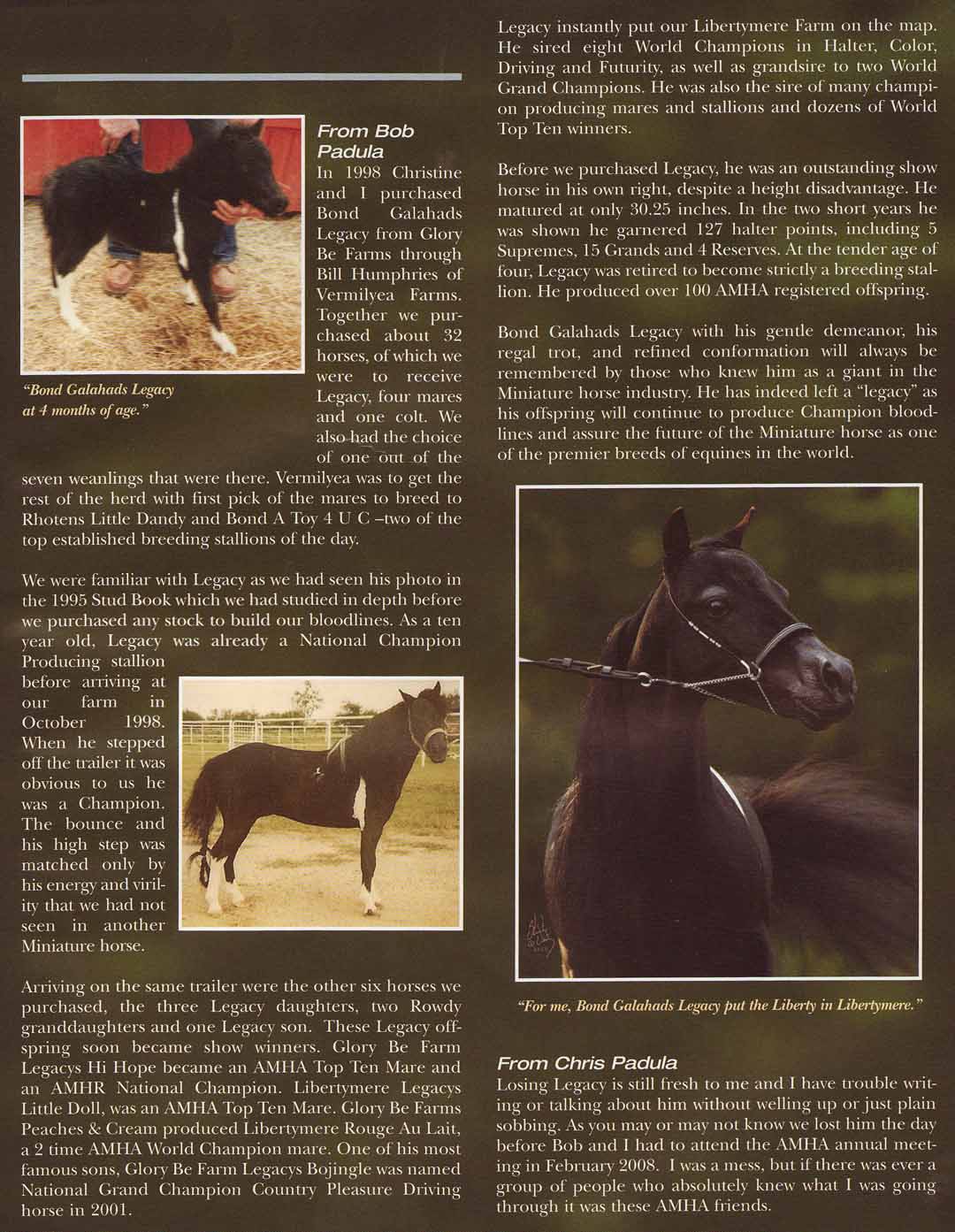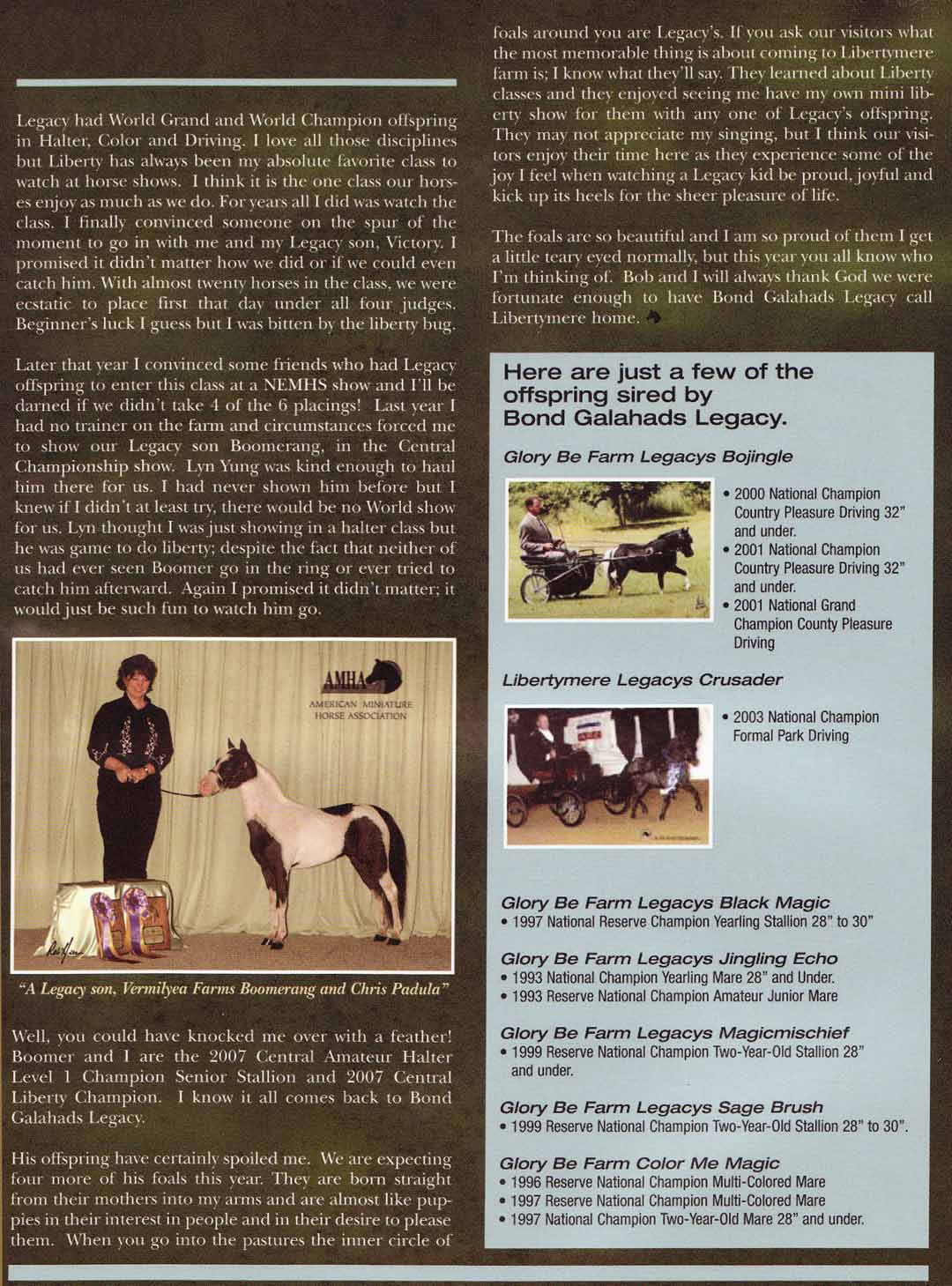 To the left below is the beautiful head of Bond Galahads Legacy. It sure looks like our Glory!
Home Articles Contact us For Sale Mares Stallions Our Dogs