Entry page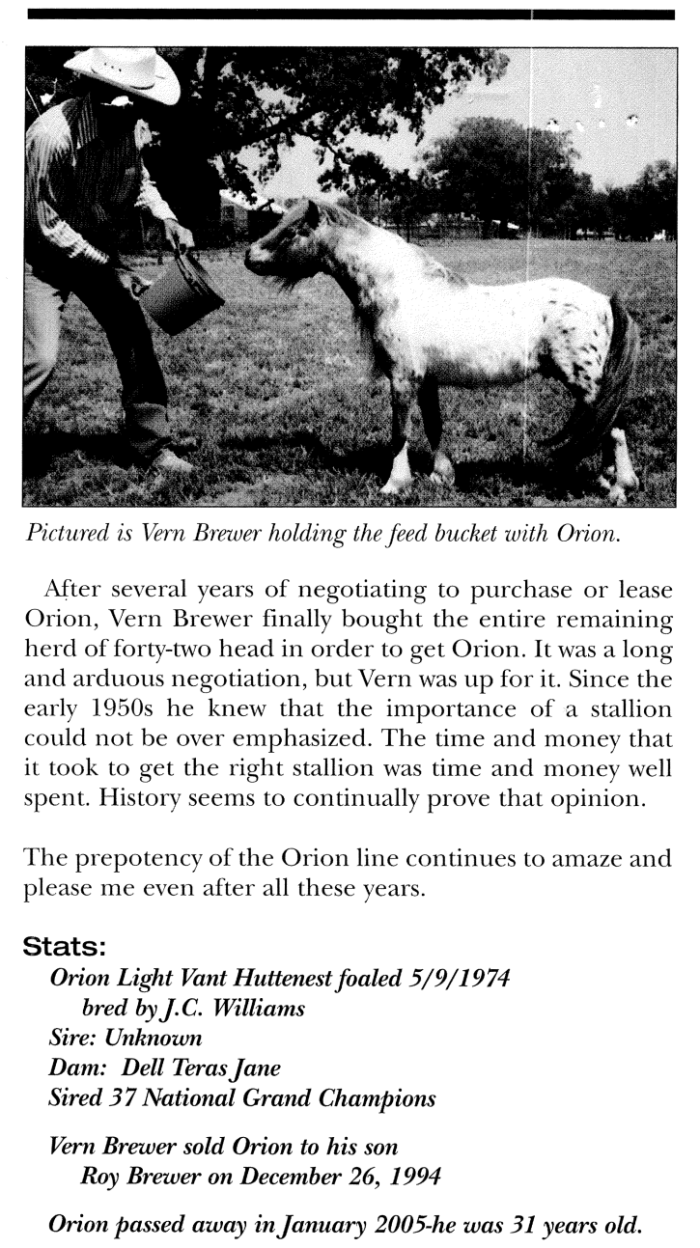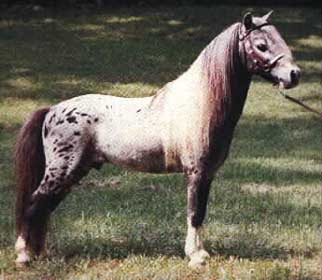 The Making of a Foundation Sire of Significance
by Joanne Ross, Scott Creek Farm


The story of Orion Light Vant Huttenest begins on a May morning in 1974 at the, Dell Tera farm of JC Williams. Orion was born to Dell Teras Jane, the sixth horse registered in the International Horse Registry (later merged with the AMHA). Mark Verhaghe, owner of the Vant Huttenest miniature horse farm, was visiting Williams that day when they discovered the newborn blue roan colt wandering around by himself. It appeared the dam had rejected him. Mark volunteered to take the colt home and bottle-feed him. Mark became attached to the colt and offered to trade a box of new halters for him. A deal was struck and Orion became a fixture at the Verhaghe house.

Since Verhaghe concentrated on breeding horses under 30 inches, he did not consider breeding Orion to any of his mares. It was his farm manager who saw the potential in the unusually refined, long-necked colt. Mark finally let her breed the blue roan pintaloosa to a large Shetland pony. Even though the resulting foal was small and outstanding, Mark was still reluctant to breed Orion to any small mares.
It was not until 1981 at the age of seven that Orion had his first AMHA registered colt named L&D Scout bred by Lane and Donna Kobeck of L & D Farm, now owned and promoted by the Graysons of Fallen Ash Farm in Ohio. The stud book shows Scout as the only registered Orion offspring in 1981. It was not until 1983 that he had seven registered offspring, including Happy Appy owned by Lorraine McKenzie in Australia and Xenon Light Vant Huttenest, owned by Tony Greaves of Little America.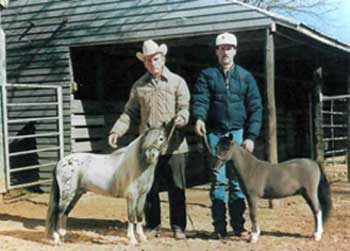 1984 was the year Vern Brewer was able to talk Mark Verhaghe into selling Orion and most of his Vant Huttenest herd and thus started Orion's journey to legendary sire status in the miniature horse world.
Always an interest in horses, the Brewer family successfully bred what is now called the modern look into Shetland horses in the fifties and sixties. Prices for their "modern looking" Shetlands at production sales went to $50 or $60 thousand dollars for outstanding stallions. Vern Brewer is one of the few individuals inducted into the American Shetland Pony Hall of Fame. Vern was not interested in the miniature horse because of squatty, unbalanced conformation of many miniature horses of the time. In the early eighties, Vern became acquainted with top quality miniatures through a Shetland friend and breeder, John Norman, the breeder of Rowdy. Norman repaid an earlier favor, giving Vern the choice of a miniature stallion and three fillies from his herd. Brewer was hooked on the breed and decided to spend his second lifetime developing the look of the modern miniature horse just as he had produced the modern-looking full-blooded Shetlands. His family often traveled all over the southern United States showing their miniature horses, lending support to the budding miniature horse shows. It was while in attendance at a new show in North Carolina that he visited the nearby farm of Mark Verhaghe.* Here he first saw the tremendous potential of Orion Light Vant Huttenest. Even though Mark was not using Orion much as a stud, he was not willing to sell him for the $60,000 Vern offered. It was only at a later date and a divorce looming that Mark changed his mind and offered to sell the whole herd.

Orion was now 11 years old and given his own herd of mares handpicked by Brewer. Vern used his experience, choosing the mares based on their conformation. Fifteen years ago most miniature horses were of unknown or undistinguished backgrounds because the registries were in their infancy. This blue roan pintaloosa stud was as refined and slender necked as the best mare in his herd. It was the head and neck of the Orion offspring that set them apart from others of the breed. Uniquely
beautiful heads and clean slender set up necks on a refined body replicated over and over have become a trademark of the modern look of the Orion line.
t was at the Brewer ranch that the string of National Champions was bred and shown. These National and Reserve National Champions include: Yashica Light Vant Huttenest, Brewers Orion Echo, Orion Lace, Orion Legacy, Orion Classic, Orion Illusion, Orion Melody, Orion Mystic, Orion Elation, Orion Elegance, Orion Impressive, Orion Monarch, Orion Spectacular, Orion Captivation and Orion Bridesmaid. Other National Championships won for their owners were Ruby Sapphire Light, Orion Valentino, Orion Impression, Orion Mirage, Orion Commander, Orion Triumph and Orion Main Attraction. Orion has sired more National and Reserve National Grand Champion offspring than any other sire to date, beginning in 1984. His offspring were winners of the National Show Get of Sire class several times.
What did Vern Brewer see in this flashy-colored blue roan horse that made him feel Orion was worth a king's ransom? The first thing anyone sees on a miniature horse is probably its head and neck. Orion had a pencil thin neck and head with big eyes and a clean tapered muzzle. His head was slightly dished and small. The neck was set upon the shoulders high like the modern Shetlands of today. The bone was very refined for a miniature horse. The proportion mimicked the taller cousins of other breeds. This was the stallion that Vern Brewer chose to mold his miniature herd into the modern beautiful miniatures so sought after today.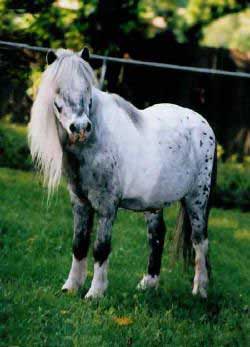 Orion Light Vant Huttenest passed away on Janurary 16th 2005 at the grand old age of 31.
His legacy of the modern look has passed to his National Champion sons and daughters. National Champion Brewers Orion Classic has produced National Champion Brewers Classic Supreme, champion as a weanling and two year old, and Reserve National Champion Classic Fascination. Brewers Orion Legacy has produced National Champions Charles Legacy Royale and Brewers Legacy Conclusion. National Champion Brewers Orion Mystic has produced National Champions Scott Creek Mystical Patina, S.C. Mystical Ovation, S.C. Mystical Belle and S.C. Mystical Toy. Brewers Orion Princess has produced National Reserve Champions Meridian's Dynamo Impulse and Meridian's Dyna Flo. Brewers Orion Ariell has produced Futurity Reserve Champion Meridian's Figure de Willow. Brewers Orion Rainbow produced Champion Meridian's Dancing Moon.


Surely, Orion will live on in history to be one of the greatest foundation sires of the miniature horse.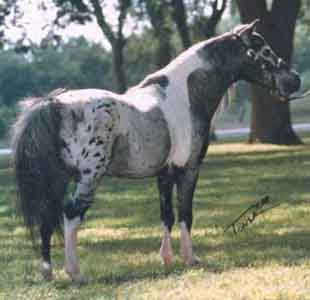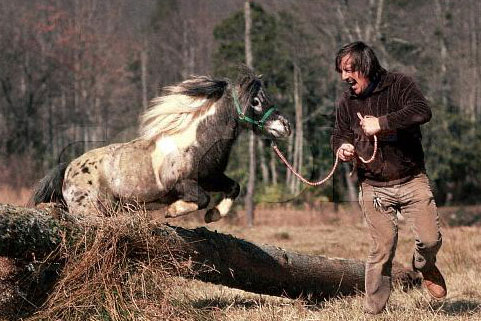 Mark Verhaegue cheers as his miniature horse "Orion-Light" jumps over a log in Cashiers, North Carolina. Date Photographed May 1984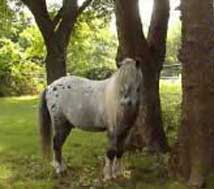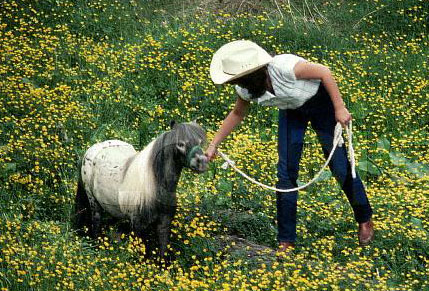 Mrs Mark (Adenda) Verhaegue with Miniature Horse Orion-Light 1984 - North Carolina, USA
"Orion-Light Van't Huttenest