Home Articles Contact us Labrador Retrievers Miniature Horses For Sale
I AM Doc Holliday
All of our puppies are sold on a Limited AKC Registration
Puppies born on May 2, 2022!
623 694 9431 text or call
Doc is clear due to parentage testing for EIC, CNM, PRA (eyes), and DM (Degenerative Myelopathy). Dr. Stevens DVM rated his hips as an "Excellent" during the OFA x-ray and his elbows are clear of dysplasia!
Click here to see his health certifications
He has now also been DNA tested.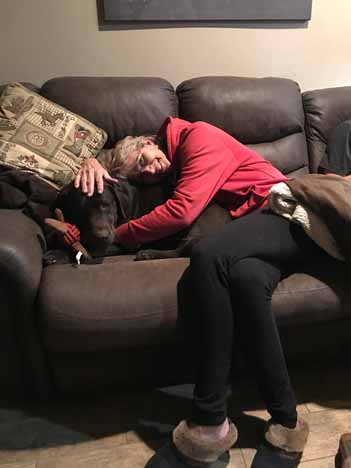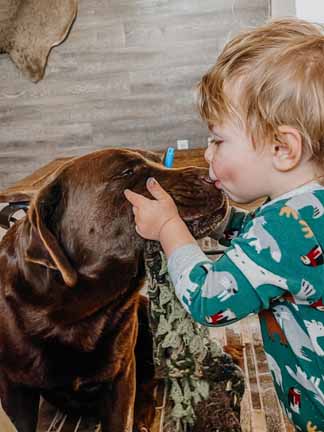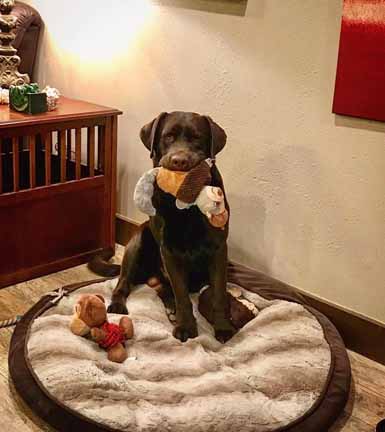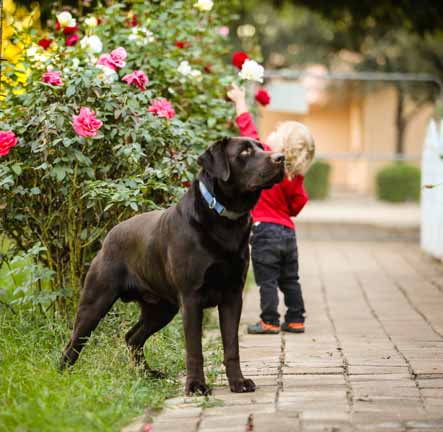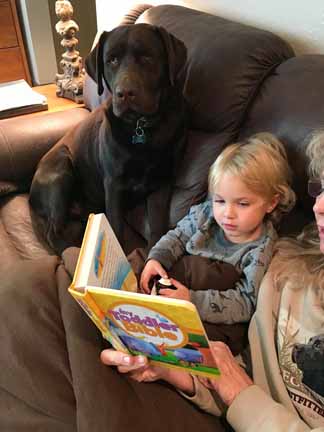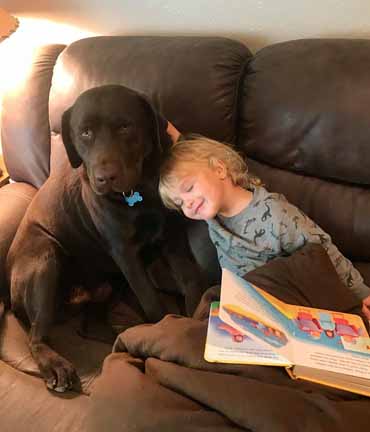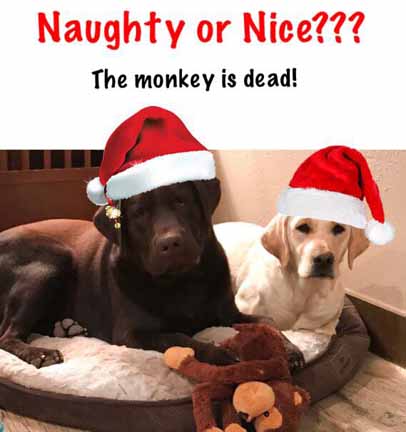 This is Doc sharing his bed with Selah! And, below, you can see how he loves his family!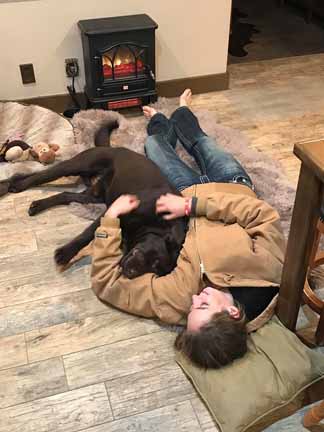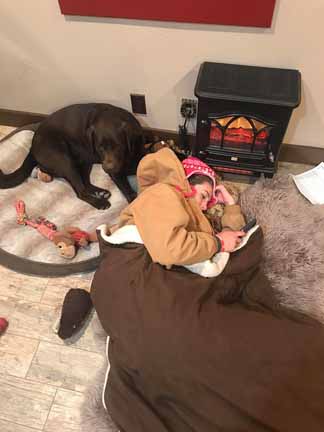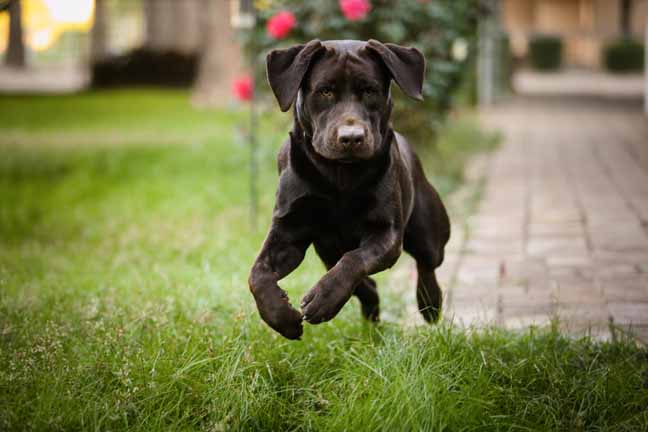 Home Articles Contact us Labrador Retrievers Miniature Horses
The reason a dog has so many friends is that he wags his tail instead of his tongue.

-Anonymous