Home Articles For Sale Mares Stallions Our Dogs Contact us
Westwind Farms Derby Day by Revenge
33.5" AMHA AMHR
See video of us stimulating a Roadster disturbance for Derby!
She and Rivenburghs Lets Roll SE produced I AM the Evenstar LR in 2015 who won a 2019 National Champion Pleasure Driving horse title and mulitple Reserve Ch titles in Pleasure Driving (Single).
Derby and Mojo produced I AM a Masterpiece in Motion ("Rembrandt") in 2016
Derby and Inferno produced I AM Infernally Justified in 2018
Due to foal in 3/2020. Bred to Whispering Pines Kings Attraction! She will be for sale and available after baby weans.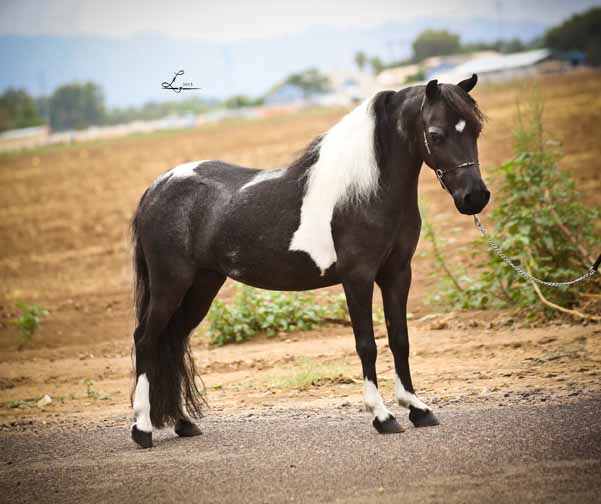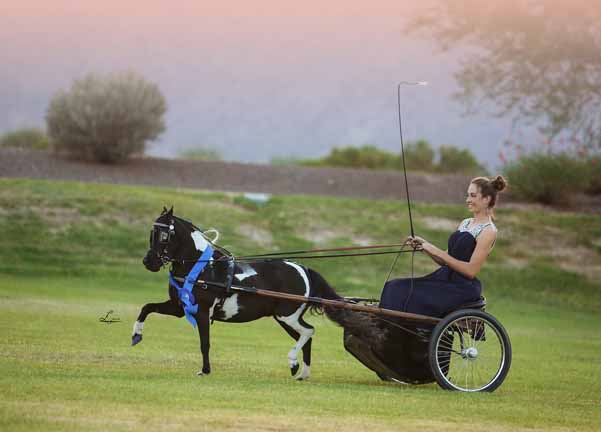 Below are Derby and Treasure celebrating their 2016 Natl Champion wins!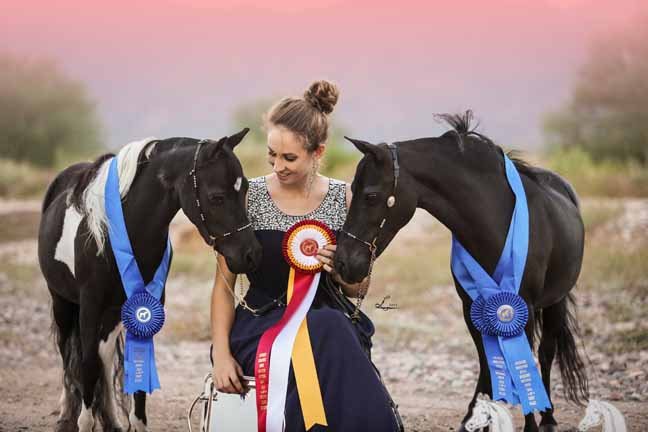 Click here for one of her first driving videos.
Westwind Farms Derby Day By Revenge

Westwind Farms I Promised Revenge

34"

Sierra Dawn Uno De Mayo
Cottonwood Star

unk
unknown
Shangrilas Schatze
Bond Scrapper
Bond Lode Star
Fallen Ash Scouts Apache Promise
L & D Scout
Orion Light Vant Huttenest
L & D April Lady
4 GS Moon Shadow Apache Enchantment
NFCS Moon Shadow
4 GS Silver Whites Classy Lady
VVFS Sissy

(maternal granddam of Oatmeal Acres He Kan Do)

32"

VVF Lo Boys Short Zipper
Flying W Farms Lo Boy Buddy
Thunder
Buttercup
Dabla
Nugget
Musset
Little Red
Nugget
unknown
unknown
Sheba
Nugget
Musset
Home Articles For Sale Stallions Our Dogs Contact us