Home
Articles
For Sale
Mares
Stallions
Our Dogs
Contact us
Grosshill Dandys Special Edition
"Eddie"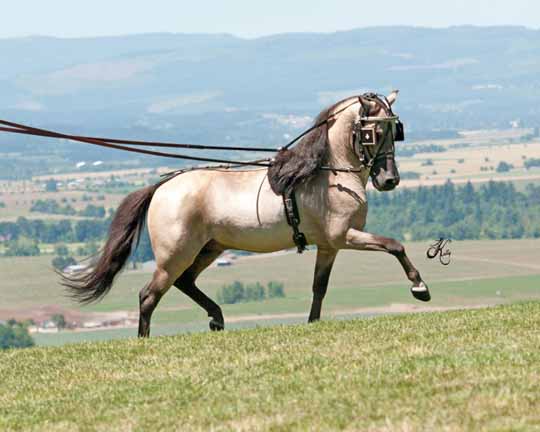 Below is a historical video of Eddie as a weanling!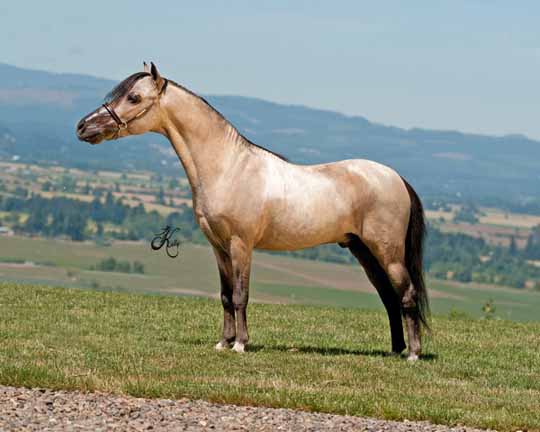 In 2014, my oldest, Lisa, had the rare gift of driving 18 year old Eddie on the beach!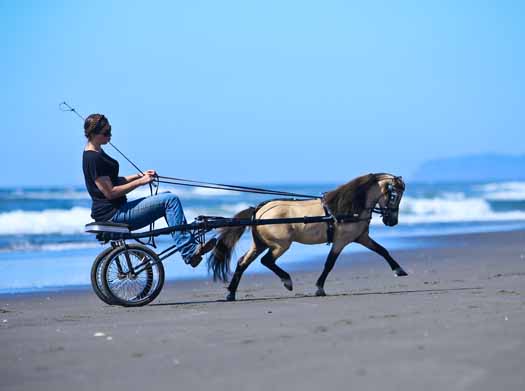 Grosshill Dandys Special Edition is found in
our horses named
Rivenburghs Let's Roll SE, I AM a Charismatic Edition LR, I AM a New Creation LR, I AM Joy to the World LR, I AM a Secret Weapon LR,
Woodland Acre Bi Dandys Fire Design and
I AM Designs Double Dandy
Eddie is owned by Sheryl Peterson of Oak Bay Acres and Jennifer Rowland of Hunterberry Hill Farm.
"Eddie" has established himself as one of the best producers around. He is an incredible foundation stallion who produces miniatures that are gorgeous movers and gorgeous to look at! I am so thankful to have 2 of his get, "Design" and "Beamer." His World Champion get have won titles in both Single Pleasure, Roadster and Halter. Some of his accomplished get are listed below:
Rivenburghs Lets Roll SE (AMHR Nat'l Top Ten Model Stallion)
Loved and owned by I AM Ranch!

Rivenburghs Santana SE (2009 Roadster World Reserve Champion and 2009 World Champion Single Pleasure)

Click here to see

Rivenburghs Santana SE move. Owned and shown beautifully by Aimee Wheater of Painted H Ranch
Rivenburghs Baritone SE (2005 Reserve World Champion Youth Country Pleasure)
Baritone was 'the' stallion that started me looking at Eddy and the Arenosa lines. Click here to read about Baritone
Oak Bay Burnished Edition (2009 Nat'l Champion Single Pleasure, Obstacle and Reserve Champion Roadster)
Columbias Dancing Queen SE (2007 World Champion Roadster)

Hunterberry Hill Jazzedup Edition (2009, 2010 Multiple Supreme Halter Champion, 2009 World Champion Amateur Jr Mares, 2009 World Reserve Ch Youth Junior Mares, 2x 2009 World Top 10 Open Liberty)
This beautiful mare is owned by the Rowland family of Hunterberry Hill Farm
Oak Bay Stormy River Edition (2009 World Champion Solid Color Mare and Reserve World Champion Senior Mare)
This beautiful mare is owned by the Rowland family of Hunterberry Hill Farm
Woodland Acres Bi Dandys Fire Design owned by IAMRanch
Loved and owned by I AM Ranch
| | | |
| --- | --- | --- |
| Grosshills Night Rhythm = Eddy's full brother, AMHR Nat'l Champion, Three Time AMHA Nat'l Top Ten ( open halter and futurity) as well as AMHA Honor Roll Stallion. NIGHT RHYTHM has been a District Reserve Champion Stallion (open halter) , Three Time Top Ten Stallion (open halter) and a Two Time Top Ten Liberty Horse. | | He is owned by Vintage Farms, Lazy R Miniatures and Columbia Miniatures. He is the sire of De Chevals Windsong of the Night and of Columbia Dandy King. Look for Columbia Dandy King in 2011 with Lisa Barnes driving. He also sired 2 of our mares, Angel and Cameo. |
I asked Sheryl of Oak Bay Acres if it was alright for me to link to her website. She responded with these wonderful stories about Eddie that helped me get a better feel for this incredible stallion. Thank you, Sheryl, for sharing these stories with us!!!
ome amusing stories for you about our Mr. Ed. A couple years ago Nancy sent over one of her mares that "couldn't get in foal anymore" to keep Eddy company for the winter. I sent the mare home in the early summer so she could be used in Nancy's kid's camp. The kids kept telling Nancy that Moriah seemed a bit fat, but Nancy thought she looked just right. The fall came, the kids went home and Moriah's colt was born in late November. The only stallion she would get pregnant with was Ed.

We were at the first show of the season about five years ago. I had Eddy all hitched up and ready to go into our first class. I asked my friend Lisa to hold him for a minute while I grabbed my jacket out of the tack room. When I got back a mere seconds later I found her and Ed standing there looking rather sheepish. He had thrown himself over sideways and broken the shaft of the cart clean in two. Neither of them seemed able to believe it. So, I borrowed another cart and went in to win his single pleasure class.
In 2009 I introduced Ed to the world of CDE (combined driving). We went to our first event. He aced the dressage part (the judge commented she had never seen such an amazing extended trot on a mini), cleared the cones course like it was child's play and headed out to the cross country course. Ed went through the creek like he had been doing this all of his life. I was thinking we were a "shoe in" for winning the very small equine division. Then came the hill. Oh boy. It went straight up and then straight down. Going up was fine. But when I asked him to go down he literally bent around in his harness and looked at me like "what, are you nuts??" I can't go down this!!!". He spun around and noticed that the way he had come up was as steep as the other side. I thought the poor boy would have a heart attack! He finally worked his way down the steep side by sliding on his butt. Needless to say we did not win that event...
I share these stories with you because Beamer is so much like his Dad. You will have the same amazing times with him and the same amazing stories to tell. He will fill your life with joy and wonder. You are so blessed to have acquired this fine young stallion.

Oh my gosh, I am so sorry to go on and on like this. I don't usually do this. All you wanted was a simple ok to link to Ed and I responded with a complete novel. Please just know that you have purchased a stallion that will take you to amazing heights in the miniature horse world. You are a very lucky person!

Grosshill Dandys Special Edition

(click on his name to read more about this incredible stallion)

Reserve National Champion Single Pleasure 32.5"

Sire of the following champions:

Rivenburghs Baritone SE
Oak Bay Burnished Edition
Columbias Dancing Queen SE
Hunterberry Hill Jazzedup Edition
Oak Bay Stormy River Edition

Full brother to Grosshills Night Rhythm

32" Black pinto

Nat'l Grand Champion Single Pleasure! Has produced at least 26 National Championships, Reserve Championships, and National Grands

30"

Bond Counterpoint
NFCs Duchess Silhoutte

31.75" bay

Dam of NFC Dandys Shady Lady, Nat'l Champion Jr & Sr Mare, and dam of Grosshills Night Rhythm. Her progeny have won 6 AMHA Nat'l Titles which include 2 AMHA Nat'l Grand Champions, 2 AMHA Nat'l Champions, 2 AMHA Nat'l Reserve Champions and multiple AMHA Top Ten Titles

Fykes Red Baron 28.5"
Fykes Little Bay Duchess, 28.5"