Foaling Journal for I AM Ranch Miniature Horses
March 2013
Name of Mares

Name of Stallion

Last Date Bred

Previous Gestation Length

Due Date based on Previous Gestation

Actual Date of Birth

4/20/2012

352 days

3/25/13 based on 335 day gestation

3/30/13

340 day gestation
March 3, 2013 Our only foal for this spring is a very special one to me. This will be my only Design baby here and for obvious reasons, he has a giant place in my heart. Missy is a stunning mare. If you want to see why I say this, visit her page by clicking here. She won a National Champion as a weanling and came to live here when she was 3.
Missy was pregnant by Design when we took her out to him to get him all excited for a photo shoot. We put her nose up to his and bumped him...that is when Lisa took that fantastic shot of him striking. Missy was not wild over us taking pictures of her with her expanding pregnant belly.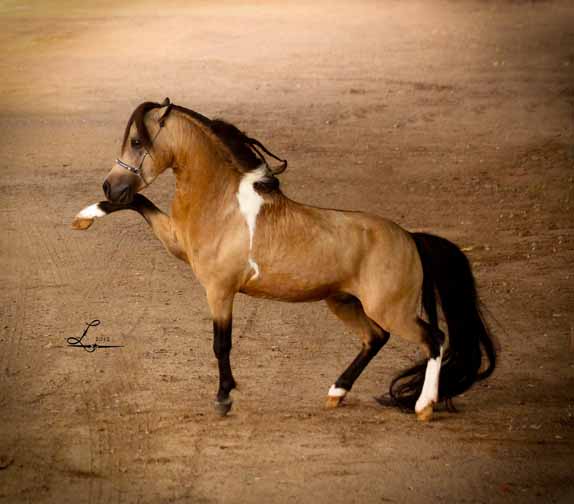 Missy has had one other baby, who we call Lass. She is amazing to look at and to watch move. We are keeping her. Her father was Whitneyvilles Steam Roller.
March 4, 2013 God is good. God is always, always good! And, that is His promise to us again and again in Scripture. He loves us in ways we can't begin to comprehend and His dealings with us are for our good. It does not always feel this way, but we have to stand on His promises. That is what faith is about; trusting what His Word tells us is true. His Word thoroughly describes his character and His love for His children. Will I believe it enough to trust my emotions on these promises or will I allow my emotions to roll with my thoughts that are certainly microscopic when compared to the God who is the Creator of all things? Why do I bring this up?
Here's 'why'.....I woke up last night anxious....Worry. Jack is almost ready to go home. He is stunning, athletic and ALL BOY! He and Ruger and Thunder play like boys with lightening speed sprints though our pasture, dodging by the calf pen, ducking under branches, chasing each other's tails and literally rolling on the ground with each other. I worry that they will hurt each other, but what "boy" wants to be put in isolation in a rubber padded stall? No, they need this activity, and I need to rest in God.
I try to reason with myself that my best friend is dealing with cancer and I am ridiculous to worry about a yearling colt like I do. Reasoning with myself is pragmatic and does no good. It is not until I rest in His promises that He is good and always out for my good that I can sleep. Does this mean that I believe God will put a magic over Jack and keep him safe for me? No, it means that I will trust God with the outcomes, no matter what they are. I will trust that His ways are greater than my ways. I will stand on His promises.
So, WHY is all of this in a foaling journal? Because I have the same anxiety during births. I want a healthy foal from Design and Missy so badly that I will wake up worrying. We had our first shocking still-born this year and now the reality of that is fresh in my mind. But, foaling is so out of my control. Yes, I can control the care that Missy receives, and I can be as educated and vigilant as possible, but I really don't have much say in the outcome. Maybe this baby should be named "I AM Standing on the Promise?"

She is blowing up quickly down below! The foaling halter and cameras are going on!!! One of the reasons I keep thee journals is so I can look back on a mare's previous births. Missy's 2011 baby notes can be seen by clicking here.
Missy is at 322 days. Her previous gestation was 352 days, but there is no way she is holding out that long.
March 10, 2013 Missy is down as I type this. Her foaling strips are not saying she is ready yet, but she is very big all over. Lisa and I just rewatched her previous birth video....still scares me and I even know that there was a happy ending. Not much new to update other than every day is a day closer to meeting the new baby!
March 13, 2013 Missy's pH dipped just a wee bit tdoay. Her vulva has lengthened and is very relaxed. Looking forward to meeting baby and the joy that they bring. I am driving Platinum very regularly, but she is taking longer to settle in. Her mind is such that I cannot push her very fast or she blows. I enjoy her though, and we are making small steps of progress each drive.
March 16, 2013 Missy's pH is at 6.8....we are getting there slowly, but surely.
March 18, 2013 Last birth, her vulva really relaxed the night before. She is super relaxed and elongated tonight as shown by the pictures below. I can always tell, for the wrinkles on the sides of the vulva go away.
| | |
| --- | --- |
| 3/10/13 | 3/18/13 |
March 25, 2013 We are getting super close!! We have had a crazy 3 days of hauling Missy all the way to Westworld and rotating who sits by the trailer monitoring her while the rest of us were showing on Friday and watching during the AMHA show. My daughters love being around the horses and the families and since we are on marestare anyway, we just packed her up and took her with us. She is now back home and very ready to foal.
We are competing in the AMHR shows this year instead of AMHA and so Friday was our day to show. It gave me a good idea of where each horse is at. I am driving the 2 Eddie babies, Beamer and Platinum. This show was the one to tell me if I was going to continue with Beamer or not. I have been very consistently working with him for about 3-4 months. He was right there for me. Controllable, yet would push exactly as hard as I asked. Love this when I am so connected to a horse. The show arena was only half of an arena with bad pockets of deeper dirt, and due to the size, we drivers were always on a circle...no straight aways. So, I really could not let Beamer out to trot and extend like his athleticism allows. Thus, I kept him constrained and he was willing to do this. This was good, for there were days where I couldn't talk him into any constraints. After our classes, I went into the huge Equidome and let him trot. Lisa took some video and you can get glimpses of the straight aways, but most o f her video was on the turns. He and I had a blast!!! He is getting super consistent. Here is the video Beamer came home with 2 seconds out of his one class. I think there were 9 horses in there. Austin won it with Provocative Destiny.
Platinum did well as far as getting around the ring with no big problems and not even a lot of head tossing. I can't work her up in the bit yet or push her very fast due to her ability to handle the things I am asking. She is sensitive. But, she was very sane in the arena, no spooking and got 2 firsts. But, there was just one other in her class. I am pleased with her! Jessie showed her. Click here to see video.
The other horse I was very excited about was our Sam. LOVE this mare. She looked like a gazelle as a baby and still, in every picture, all 4 feet are off the ground. Stunning. We have her in classic, but may bump her to Country next year or later this year. Here is her video
Jess also showed her little Cameo in Country and did very well with her. She had gotten just too wound up and hot showing Single so she took her back down and was pleased. She is so tiny though that competing against the bigger horses is tough. I think she took 4 and 5th.
Lisa showed Electra and Treasure. Electra was in Country and was placing about 4 and 5th rotating with Jess's Cameo. We have been driving Electra for 2 months and were pleased. She is still front end heavy, but work and conditioning play such an important part in this.
Treasure was a mess! Hopping around the arena and too hot to trot. Lots of work needed :) When she did trot, she is breathtaking, but we need to capture her mind and energy.
March 25, 2013 The Foal Time strips tell us we are having a baby within the next 12 hours. Here is a video of us testing her with them. I can't sleep....would you believe we are going to watch "Mr Smith Goes to Washington?"
March 26, 2013 OK, I need to update this so I have my notes for future pregnancies. Missy has been absolutely miserable, she is up and down, kicking, swishing her tail and pooping every 5 minutes. Last night, there were moments when I would have said she is going to go any minute...then there are minutes where she calms down. Her milk has been testing ready with both our Foaltime strips and with the swimming pool strips. Since yesterday, she has had milk streaming and her vulva is swollen and protruding. I am beginning to get nervous about her due to this delay and am grateful to those of you who would pray for her and for us. I have a wonderful team of helpers here. There are 10 people in my bedroom all gathered around the foaling monitoring. We are as prepared as we can be and have reviewed all of the dystocia notes, foal CPR, etc....All we can do is pray and wait.
March 28, 2013 Missy's milk bag has backed off. Her Ca strips are not testing positive for foaling, and the pH strips are not either. We have tested milk on many many mares and only twice have we seen this happen. Once was with Sam in 2012 and the other time was with Jewel in 2008. Both times, this milk strip error was due to dystocia. There is nothing we can do, but continue to wait and pray.
March 29, 2013 Missy's milk is testing ready again. She has had a rough day with a solid circular path wedged in her stall. She has been up and down with her tail flicking constantly. She was agitated other days, but she would quiet down after about 20 minutes. Today, it has been more agitation than rest. Lisa was gone as a photographer at a show, so I am really glad baby is still inside with her on her way home. Fortunately, the young man in many of our foaling videos, is here to help if need be.
March 30, 2013 Click here to see the birth of this colt!!!! He was born on his Daddy's birthday!! Design turned 10 years old today!